Not Your Ordinary WealthTech Provider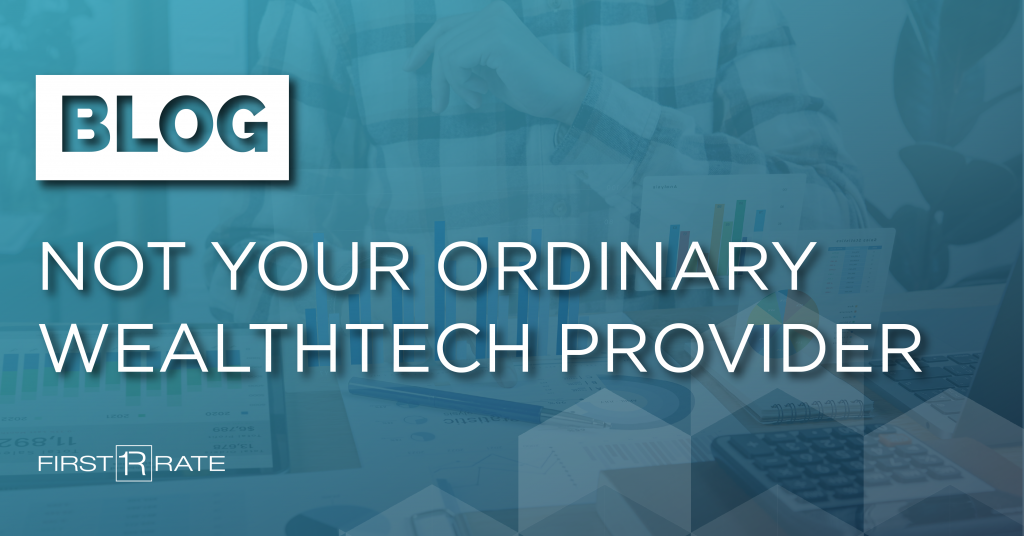 Whether we like it or not, millennials are changing the world… one oat milk latte at a time. But obscure milk alternatives are just the beginning. Fortunately, this is not a bad thing for the banking industry – or at least it doesn't have to be.
As a millennial, it is my job to consider: 1. How we got to this point, and 2. How the landscape is changing to embrace and adapt to a new way of operating. The shift in technology digitalization, social and governance issues, regulations, and cryptocurrency all come with a change in investor expectations. They want MORE from their banking experience – more integration, more transparency into their books of business, and more reassurance that technology can help them grow – but most of all – they want it when they need it, aka now!
As First Rate embraces a market-centric strategy and approach, it allows us to move forward into a linear focus on the wealth management sector. It is important to pinpoint what areas need attention and how to solve some of their most complex challenges using innovative technology.
Wealth Management Challenges We Are Facing Head-On
Crypto & Digital Currency
While cryptocurrency is still uncharted territory for many, millions of investors are embracing digital assets and decentralized finance at a speed that is difficult for most WealthTech providers to keep up with. Most reporting and data processing systems today are not designed to handle the difference in multi-currency, let alone know what to do with cryptocurrency, leading to misaligned decimals and a considerable number of errors. The only answer for most fintech firms is to build improved technology that increases transparency and accuracy in crypto holdings.
First Rate is facing the harsh waters of crypto head-on by investing in further development of our performance calculation engine to ensure complete accuracy. Considering the speed at which crypto is interjecting itself into all areas of our lives, partnering with a trusted provider who is already ahead of the curve is a strategic way to provide trusted crypto reporting and analytics.
ESG Investing
Call it what you want: sustainable investing, socially responsible investing, impacting investing… it's all the same – investors want their portfolios to reflect their values. While the industry has made some progress towards standardizing ESG criteria and reporting, there is still a level of complexity that most WealthTech firms are finding difficult to face. The lack of data accuracy and uniformity as well as the wide variety of data sources allows room for error, ambiguity, and no clear stance for wealth management firms unless a proprietary model exists. Investors hate that, and it is expensive. The dominant ESG data providers have built a lucrative business selling data to large institutional investors and they are not eager to lower their fees.
Much like cryptocurrency, there are firms that have invested in enhancing their legacy technology to support ESG reporting, and First Rate has partnered with one of them – OWL Analytics. Their unique approach allows us to provide robust, accurate ESG scoring at the asset level using our custom-built API where we can pull this data into our reporting solution to create and present a sleek report package.
Attribution Reporting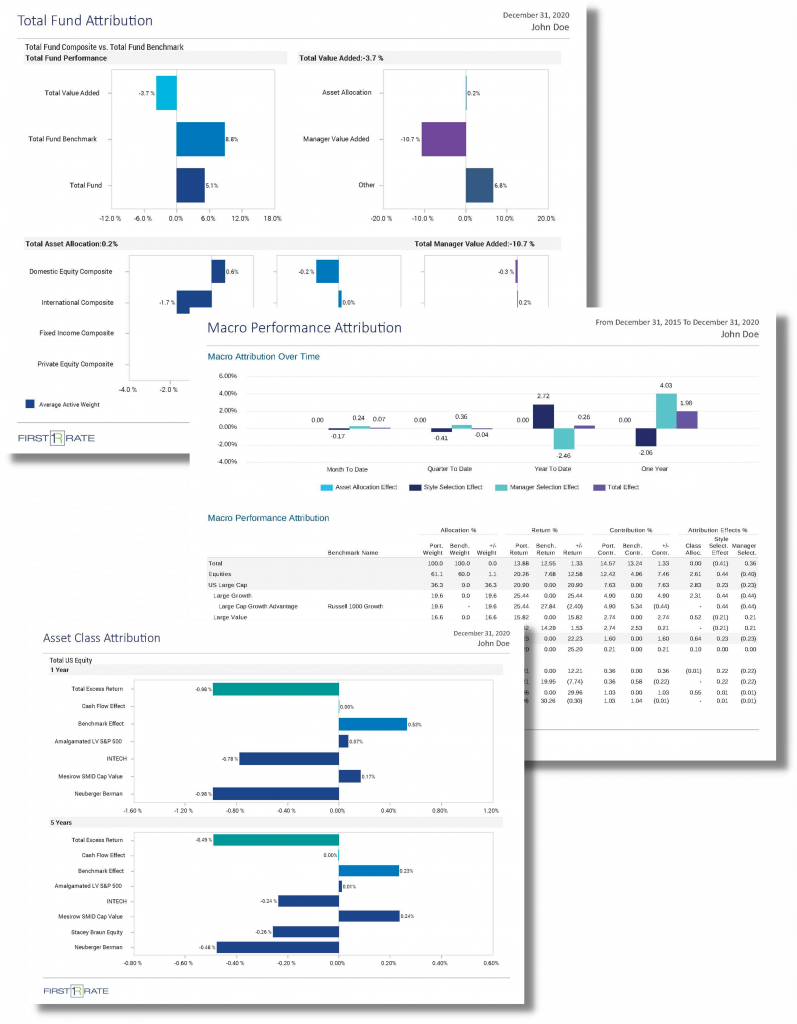 Transparency and clarity are the future of ensuring client satisfaction. Investors are increasingly asking, 'How exactly are my managers making me money?' and 'What is my overall risk?' They aren't just asking at a total fund level, but an in-depth analysis at sector and asset class levels. This also gives portfolio managers the numbers to back up the value they provide to their clients.
First Rate has developed several attribution reports in our report packages to provide wealth managers with the tools they need to give their clients transparency and clarity – in a simplistic and straightforward way. Check out some of our latest improvements.
New Leadership – New Ways of Thinking
If there is one thing that First Rate has always done best, it is our service and providing a personalized experience to our clients. After serving in client facing roles for many years, it was a natural next step for me to lead the vision and strategy for First Rate Wealth. In alignment with the overall vision of First Rate to become market-centric, we are making strategic enhancements to our technology to meet the unique challenges of the bank/trust over 10 billion assets under management sector.
It is our mission to provide a higher level of efficiency, accuracy, flexibility, and innovation to our clients. Contact us today to learn more about our innovation lab and solution enhancements.
Alex Serman, CIPM, has been with First Rate since 2016 in a number of client-facing roles and is responsible for the strategic direction and growth of the Wealth Bank/Trust market. As the Managing Director of Wealth, Alex is driving innovation in both the products and services First Rate has to offer by collaborating with clients, partners, and his expert team of analysts.